SERVING GOD BY SERVING OTHERS
Teachable Moments Ministry seeks opportunities to impart the Word of God" to all who are seeking to further their relationship with God.
It's our mission to encourage people to participate and engage life in the manner befitting God's vision with His purpose leading the way.
Teachable Moments Ministry's major thrust is to share the Word of God with all who desire to further their relations with God through a systematic study of God's Word. This is accomplished through customized Bible studies that emphasis sound doctrine
Teachable Moments Ministry partners with churches and other organizations in the development of curriculum for instructional purposes. During the development process, the teams work to integrate supportive technologies with instructional approaches.
Teachable Moments Ministry specializes in developing and implementing conferences for Couples, Women and Spiritual Gifts Assessments. These multi-day conferences or one-day seminars are life-changing events that provide an atmosphere for soul searching and honest assessments. Ample time is allotted for quiet reflection, group discussions and testimonials.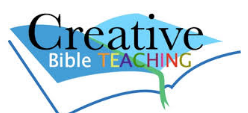 Be diligent to present yourself approved to God, a worker who does not need to be ashamed, rightly dividing the word of truth.
2 Timothy 2:15